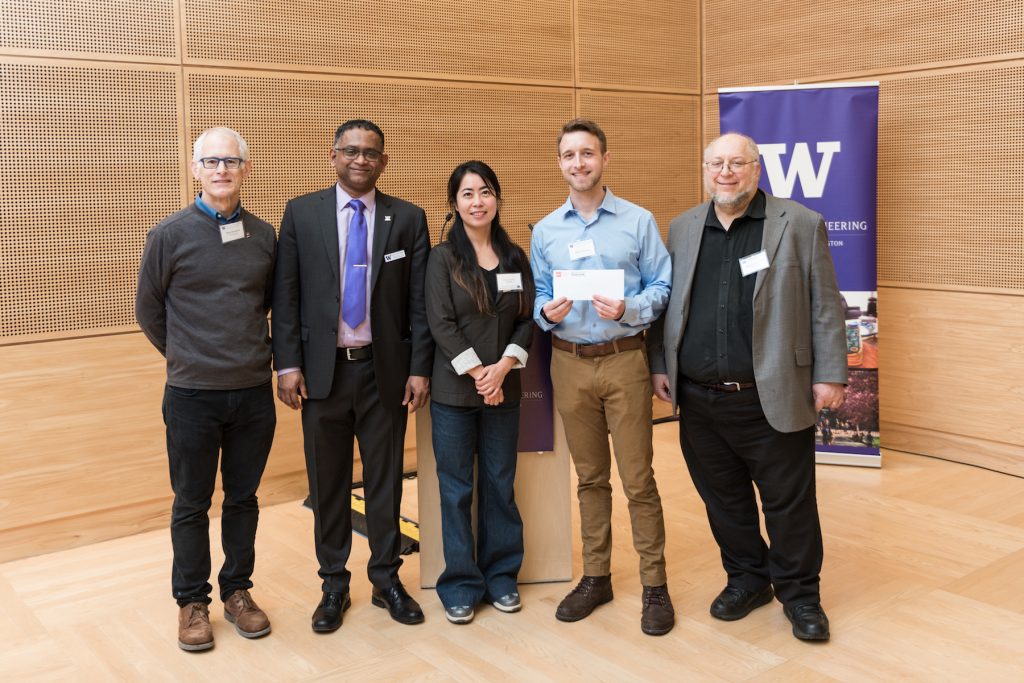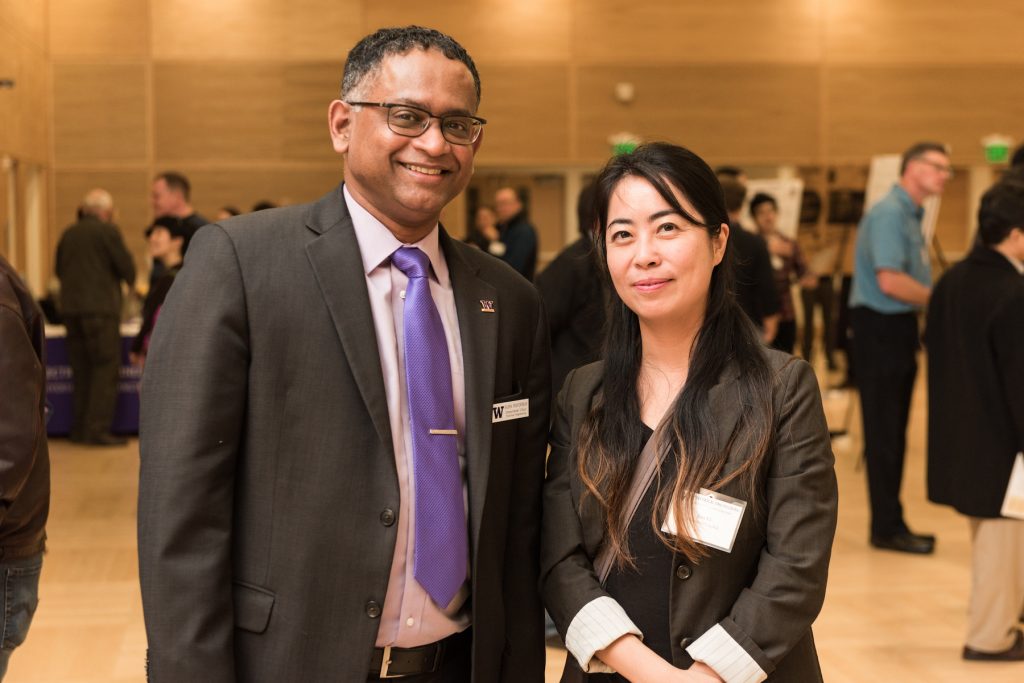 On December 6, the University of Washington Department of Electrical Engineering (UW EE) hosted its first annual Research Review Day. This event sponsored by Wisemont Capital for encouraging innovation and discover potential of students in University of Washington.Industry partners joined University of Washington faculty and students to discuss top research in the field of electrical engineering. Graduate students showcased projects on a variety of top research themes, including AI, robotics, medical device technologies, the smart grid and wireless networks, to name a few.
Congratulations to the Winning Poster
Throughout the evening, industry representatives voted on the best poster. Ph.D. student Andrew Haddock and UW EE Professor Howard Chizeck received the best poster award for their project "Data-Driven Optimization of Deep Brain Stimulation for Movement Disorders." The $5000 prize was given by Wisemont Capital. Ms. Jun Li, founder and general partner at Wisemont Capital, presented the award.