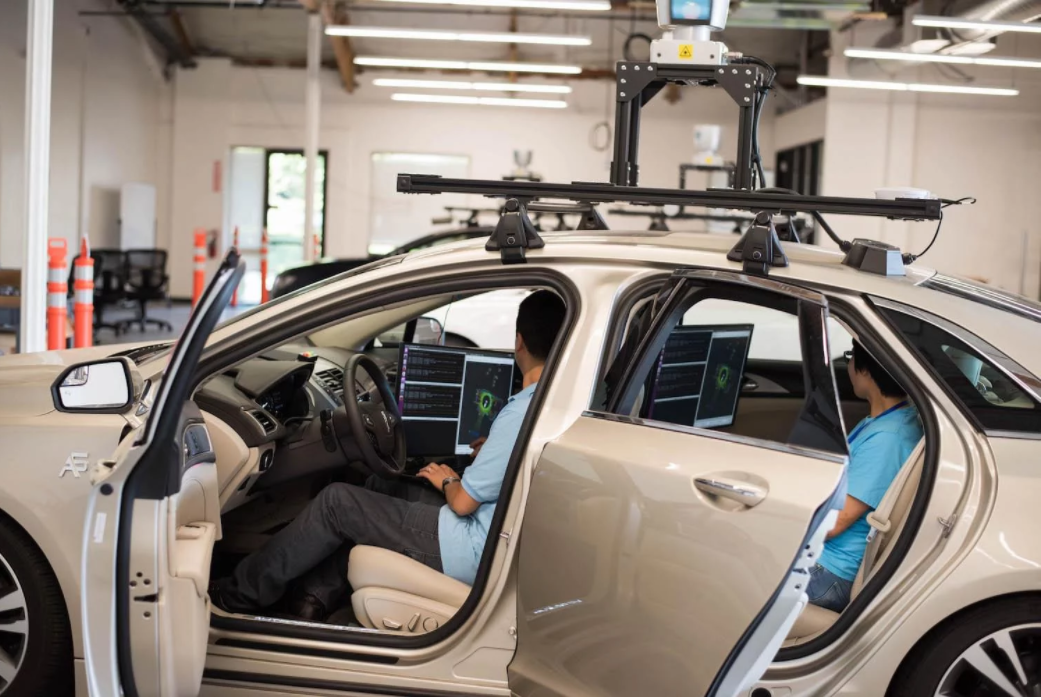 SUNNYVALE, CALIFORNIA and BEIJING, CHINA. – September 26, 2017. JingChi Inc. ("JingChi"), the leading self-driving technology company from China, announced today the completion of a combined $52 million pre-A investment round from lead investor Qiming Venture ("Qiming"), strategic investor NVIDIA GPU Ventures, and a consortium of other investors. The investment allows JingChi to rapidly expand its research and development teams globally, and ramp up deployment of a fully Level 4 autonomous driving test fleet in China by the end of 2017. Duane Kuang, Founding Partner at Qiming, will join JingChi's board of directors.
JingChi was founded in early April 2017 and has already broken several records in its brief autonomous driving history. In less than five weeks, the Company successfully completed autonomous driving tests in a closed venue. On June 18, JingChi became the 34th company to obtain a license for testing autonomous vehicles on California's public roads. On June 24, JingChi completed its first autonomous mode testing on public roads in Sunnyvale, California, just 81 days after JingChi started operations.
On August 15, 2017, JingChi signed a comprehensive agreement with Anqing City, China, allowing JingChi to deploy a fleet of 50 autonomous test vehicles with initial operations slated to launch as early as the end of 2017. The company plans to deploy hundreds of autonomous vehicles powered by NVIDIA DRIVE PX in 2018 to provide a "Robotaxi" ride-hailing service in Anqing City.
"We are creating an innovative mobility ecosystem to transform every single trip to be safer, more efficient, more cost-effective and more leisurely", said Jing Wang, founder and CEO of JingChi. "We are determined to bring fully autonomous vehicles to China and become one of the first companies that apply autonomous driving technologies at scale in 2020. With this investment, it makes our dream possible."
"The NVIDIA DRIVE PX AI platform is crucial to developing and deploying deep larning capabilities for JingChi and most other autonomous vehicle projects around the world", said Tony Han, co-founder and CTO of JingChi. "NVIDIA offers significant computational advantages that will boost in-vehicle computation abilities, making JingChi's autonomous vehicles safer and more reliable. JingChi is eager to work with NVIDIA to maximize the benefits of DRIVE PX to realize its vision of bringing autonomous ride-hailing to China. With NVIDIA's partnership and investment, JingChi can further accelerate autonomous vehicle technology development."
"Qiming has been closely monitoring the artificial intelligence and autonomous driving spaces in the last few years. We truly believe these are transformative technologies that will benefit human kind in the years to come", said Duane Kuang, Qiming Founding Managing Partner. "We are extremely impressed with Jing and the team at JingChi, and feel fortunate to embark on this journey from the beginning with the team, to become one of the world's first companies to introduce autonomous driving to the mass market."
"Artificial intelligence is reshaping the entire transportation industry, and we are excited by JingChi's vision for harnessing deep learning for autonomous driving", said Jeff Herbst, vice president of Business Development at NVIDIA. "They are making impressive progress and we're dedicated to supporting their important work."
"Anqing is a historical and culturally significant city", said Lei Dong, Anqing Vice Mayor. "With the release of the Next Generation Artificial Intelligence Development Plan by China's State Council, we are accelerating the development of strategic national industries which will serve to modernize the City. We fully support JingChi's plan to have R&D and testing facilities in Anqing and jointly build the operating model for autonomous vehicle operations."